BLADELESS CEILING FAN REINVENTED
The 1st bladeless fan, ecological and silent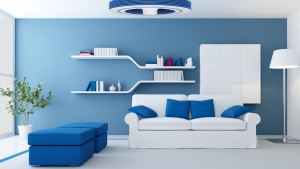 Exhale Fans Launches First Bladeless Ceiling Fan – How To Choose Your Home Appliance
Innovation in air handling, Exhale Fans invented the first ceiling fan without a blade.
Advantage of the system, this creates a continuous flow of air throughout the room and
thus unifies the temperature while helping to get rid of odors and humidity.
Why a bladeless fan ?

When you are directly under the fan ? ? You feel the air.
But move just a few steps away from the fan And you don't feel it
On a regular fan, there is strong air breeze under the fan but nothing on the rest of the room
BUT With Exhale, you create a fresh breeze, like a whisper that covers every corner of the room;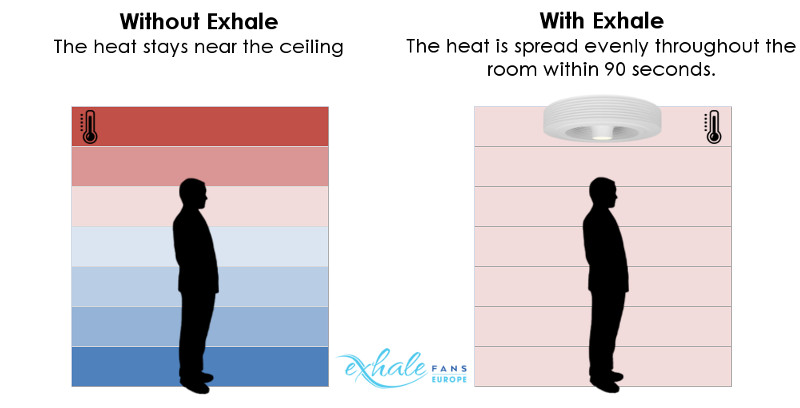 Why a bladeless fan ?
Not for everyone…
If you're looking for a strong fresh wind when going under your fan at full speed after a session of sport or gardening…Then exhale is not for you !
BUT, if instead of a strong wind, you prefer a fresh breeze to cool down regardless of where you stand in the room, then the Exhale fan is perfect for you !

For which rooms ?
…the exhale fan can support most rooms
The Exhale fan can support very large rooms (up to 100 square meters with one fan) or with very high ceilings (up to 6 meters). Its unique conception allows it to reach every corner of the room.
During Which time of the year can we use it ?

The Exhale fan is designed to work all day long, all year long, to create a level of absolute comfort.
The Exhale fan can support your air conditioning or your heating device by the permanent stirring of the air.
The various layers of the room are de-stratified, the humidity is removed and the temperature is made even.
The De-stratification support the efficiency of your heating and cooling devices and is therefore helping you save money.